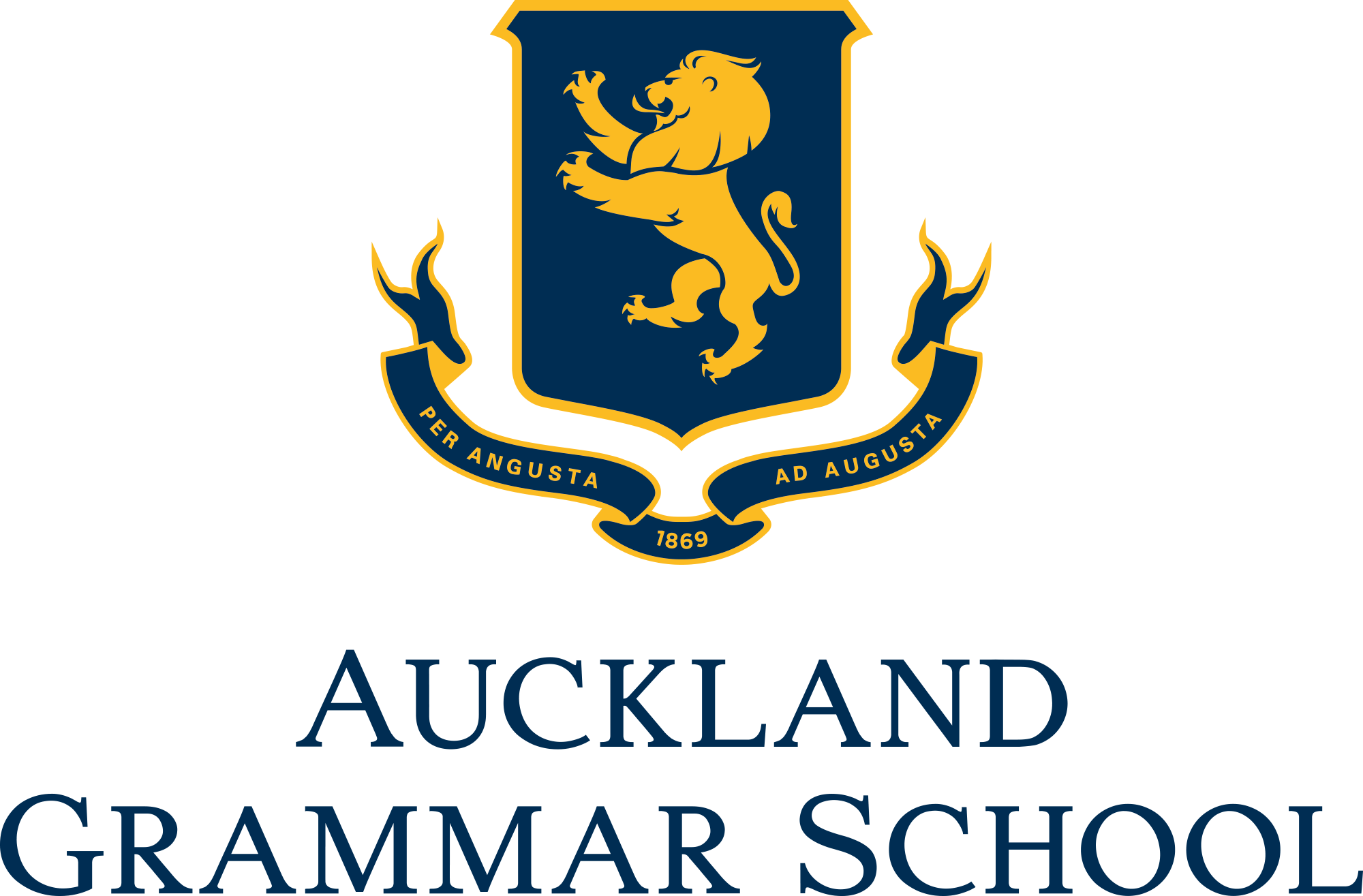 Te Ara - New Library and Pool

Library - Swimming Pool - Study Centre - Form 7 Common Areas - Digital Technology - Classrooms
TO ALL OF OUR DONORS - THANK YOU.
Auckland Grammar School's 150th Capital Project - Te Ara, the new library and pool - has come to fruition, and we could not have done it without the support and generous contributions of our donors.
On behalf of all the staff, students, parents and the wider Grammar community, we would like to extend a heartfelt thank you to everyone who has contributed to this project. We look forward to having you on site when the new library is completed in September.
Per Angusta Ad Augusta.
Tim O'Connor
Headmaster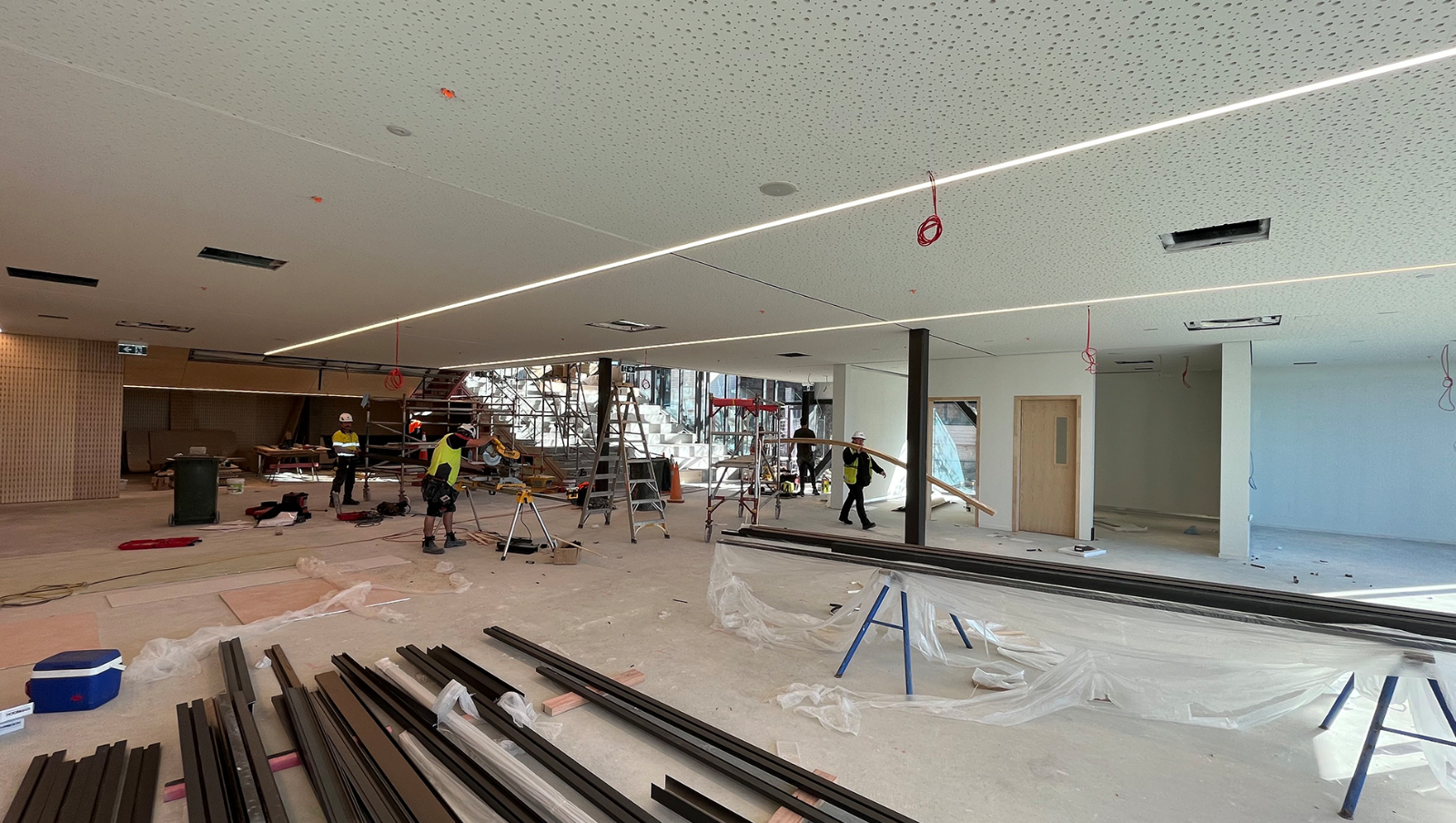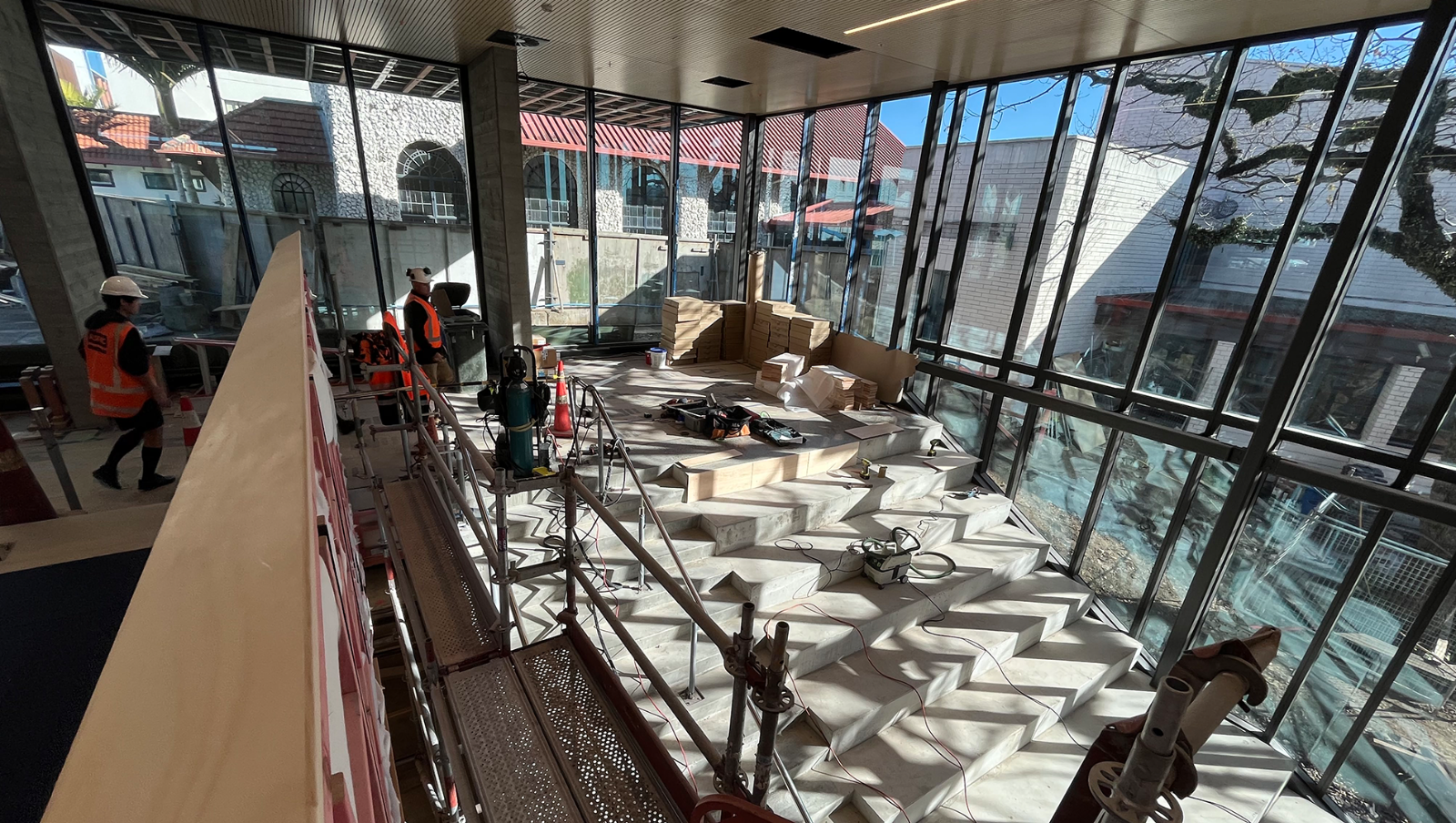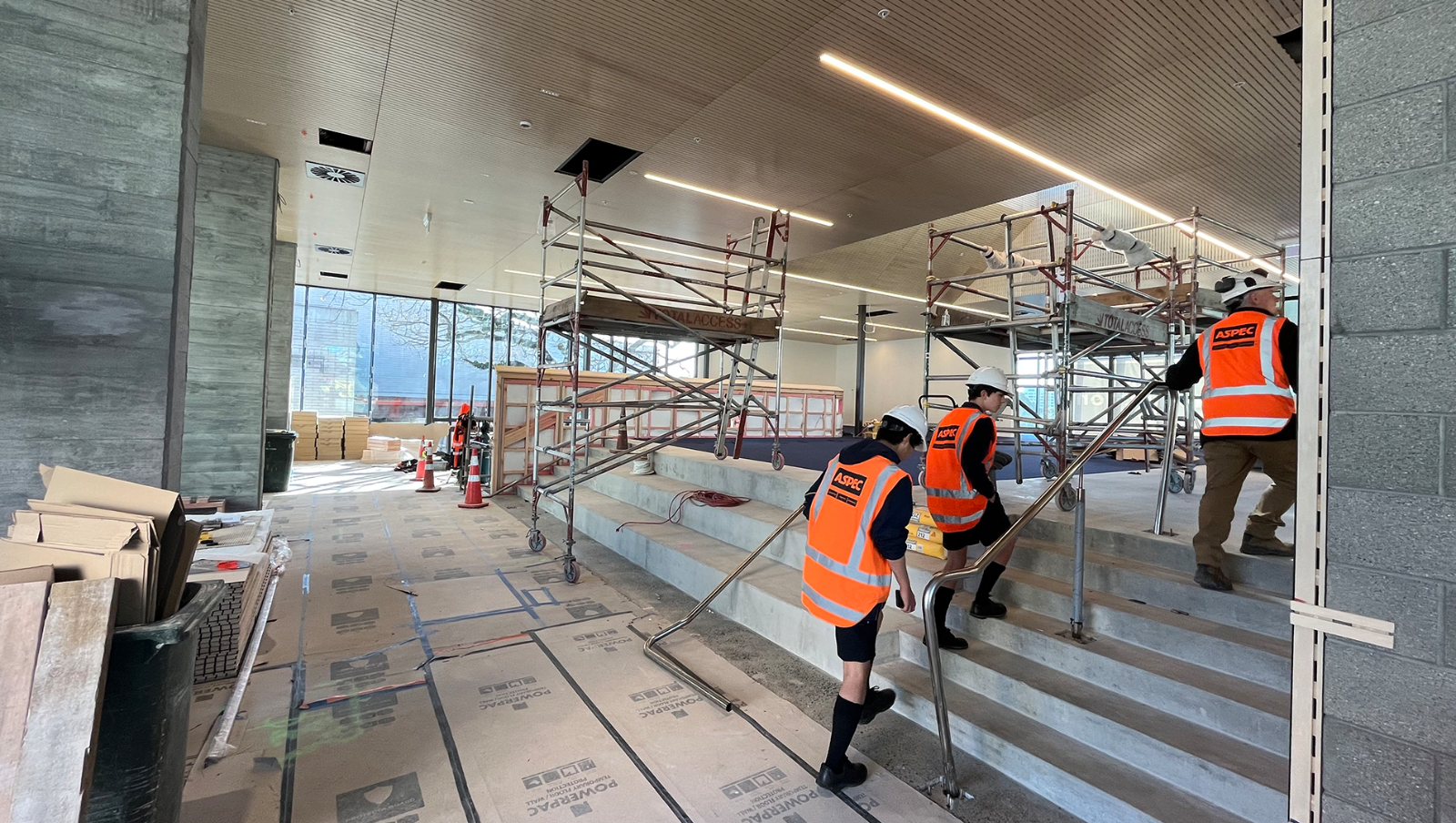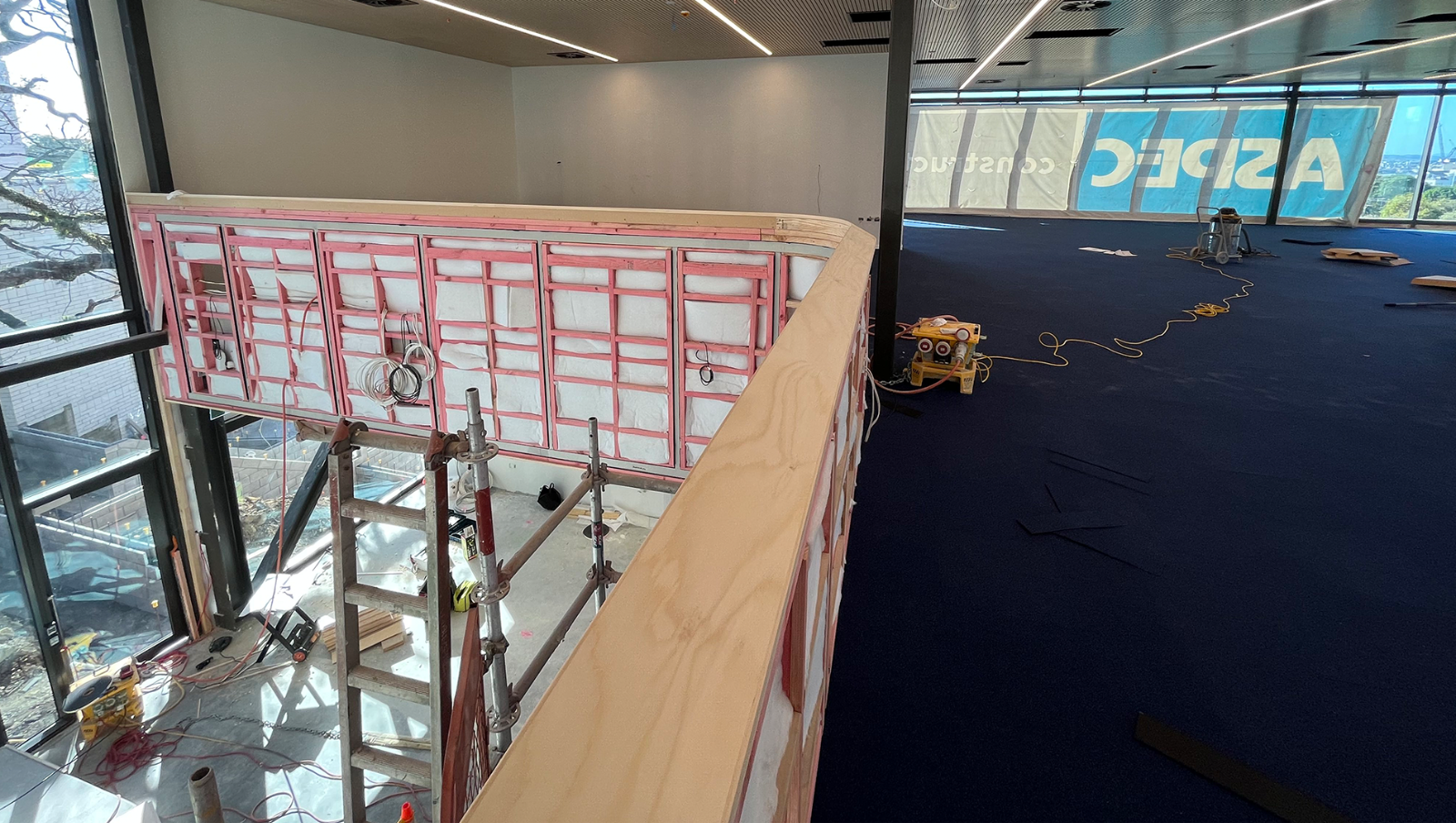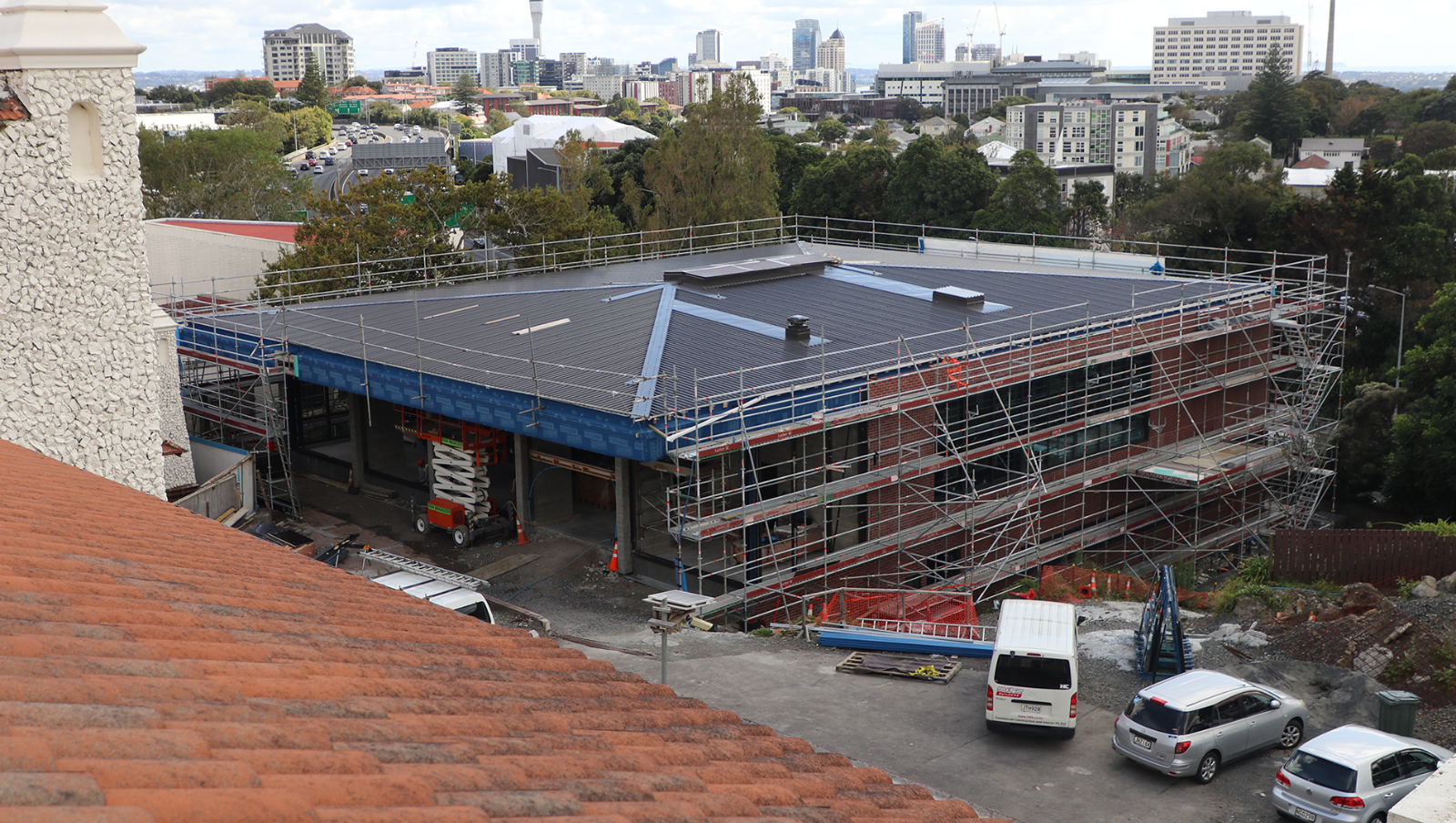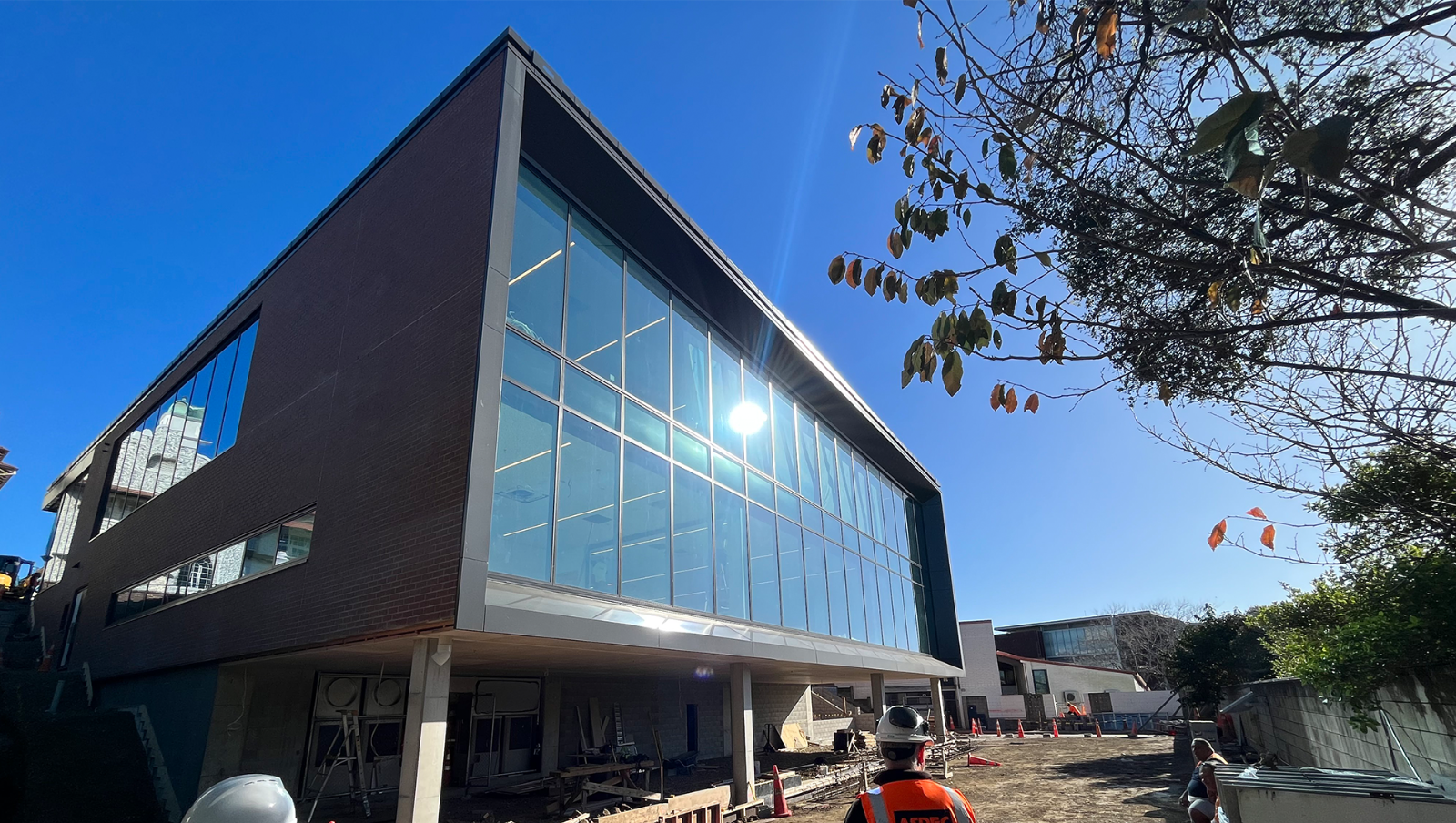 The purpose-built outdoor pool, located between the Tennis courts and the lower fields, is now being used on a regular basis for Swimming and Water Polo trainings, several of our summer sports codes used it as a recovery space, and the boarders at Tibbs House have spent their recreation time making the most of the new space.
The School was also able to hold the annual Swimming Sports Day on site for the first time in the School's history in February, which allowed for students and staff to cheer on the competitors from the sidelines at lunchtime from the bleachers. Being able to use the new pool for this annual event has meant so much to the Swimming squad, captained in 2023 by Jackson Kennard.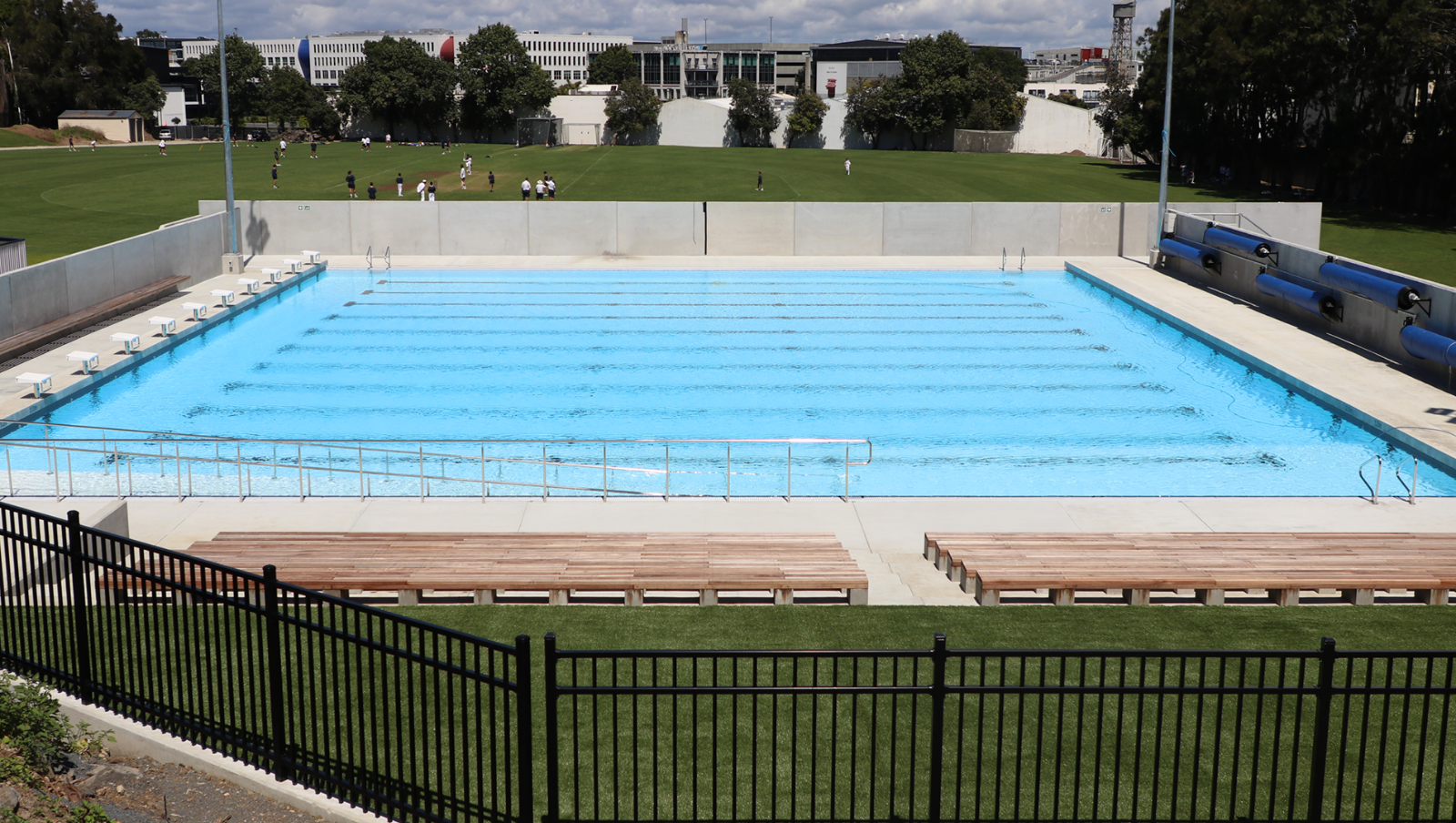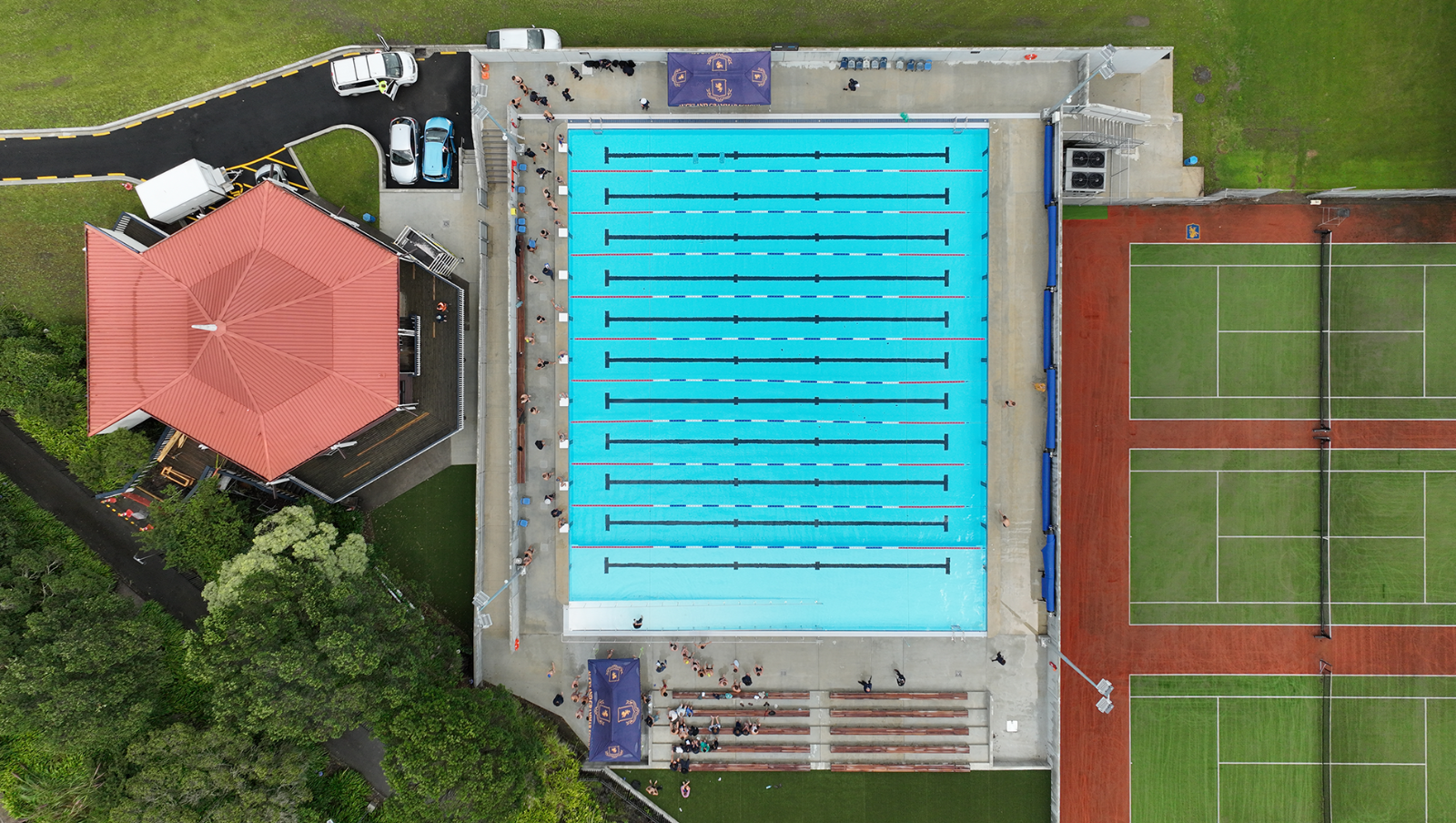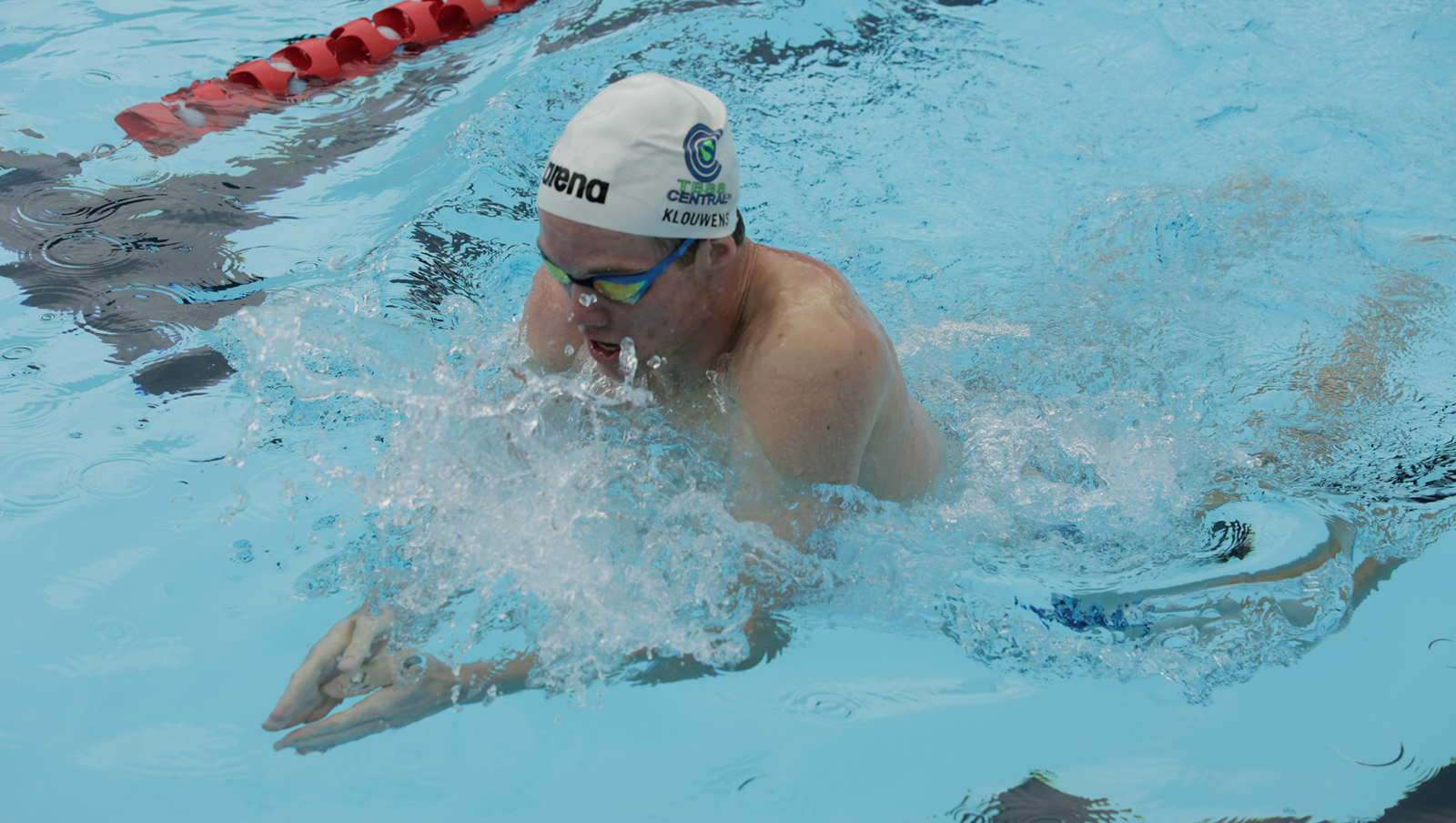 A PURPOSE-BUILT SPACE FOR SWIMMING AND WATER POLO
Our Swimming and Water Polo teams have made the most of the brand new pool facility. In Term 1, a number of Water Polo games were held on site, including a Marist Club Senior Men's Side and three different scrimmages against Sacred Heart in preparation for the New Zealand Secondary Schools Championships.
In March, the Premier Water Polo team played Rosmini College in a competitive College Sport fixture, the first game in the new pool, and plans are in place to use the new facility as part of a quadrangular tournament with other traditional sporting partners such as Hamilton Boys' High School and Tauranga College.
Captain of Swimming Jackson Kennard and Captain of Water Polo Max Duder were interviewed by members of the Headmaster's Heritage Committee about what it means for them to be among the first to make use of this new space - check out the video below.