Te Ara Matauranga –
a vision for the future
Give Now
Auckland Grammar School is a progressive state secondary school that achieves at the high academic levels we do because of the commitment from our teachers, our young men and their families. For Grammar to continue to provide an exceptional state education to a diverse group of students, we must invest in their future.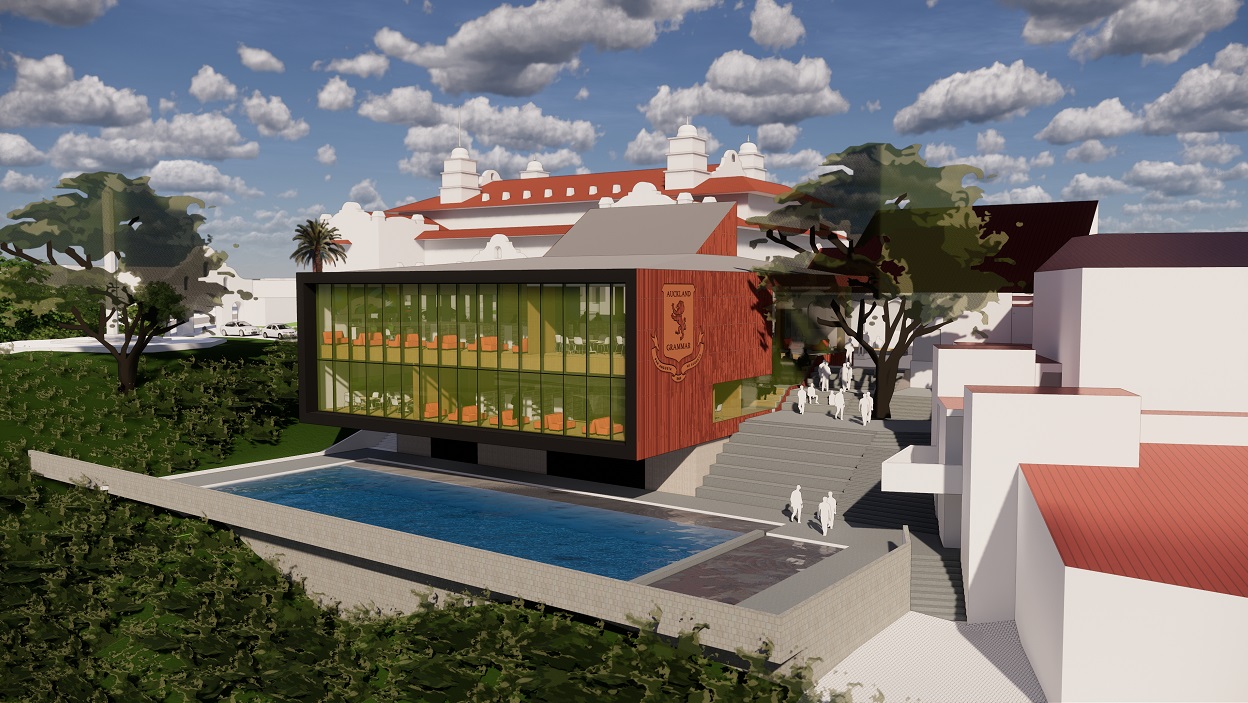 To find out more, please view our two introduction videos – the first is Headmaster, Mr Tim O'Connor giving an overview of the development, and the second (on the right), is a fly-through of the campus and new facility. We hope you find these informative and interesting.
Give now
Our young men are fortunate to have the facilities they do as a result of the generosity of Old Boys and Grammar families of past years and we acknowledge the foresight and generosity of those who have been before us.
Te Ara Matauranga is the most significant investment at Auckland Grammar School for 50 years. Now is the right time for the right people with the courage, vision and goodwill to provide the leadership these young men need. This is your opportunity to 'pay it forward' and be involved in making a positive impact on a young man's life.
The cost of this visionary project is $13.5 million. A few generous early supporters from our Grammar community have already pledged $5.2 million. Each contribution has been the single largest gift ever made by that donor to Grammar. We urgently need the wider Grammar community to join them to raise the balance and make this project a reality.
We anticipate commencing construction at the end of 2020. Te Ara Matauranga is an 18-month build so our young men will be benefiting from this new learning environment from 2022.
Click here or below to donate, or contact Daniel Reddish, Acting Advancement Manager d.reddish@ags.school.nz or +64 9623 5412 to discuss how you could be involved.

Recognition
We have worked with our architects, Jasmax Architects, to identify the very best high profile locations where we can acknowledge our donors, should you wish to be. With gifts at various levels, there is flexibility for all donors to be recognised as a permanent recognition of your gift.
Click here for gift recognition
Click here for our list of donors
More than a technology centre...more than a library…
Click on the links to view more images inside Te Ara Matauranga and see how it will benefit the young men today and in the future. The centre will provide varied spaces for teaching, group presentations and individual study. It will be open from 7am to 7pm (and longer during exam periods) to enable all young men an opportunity to study and work collaboratively or independently.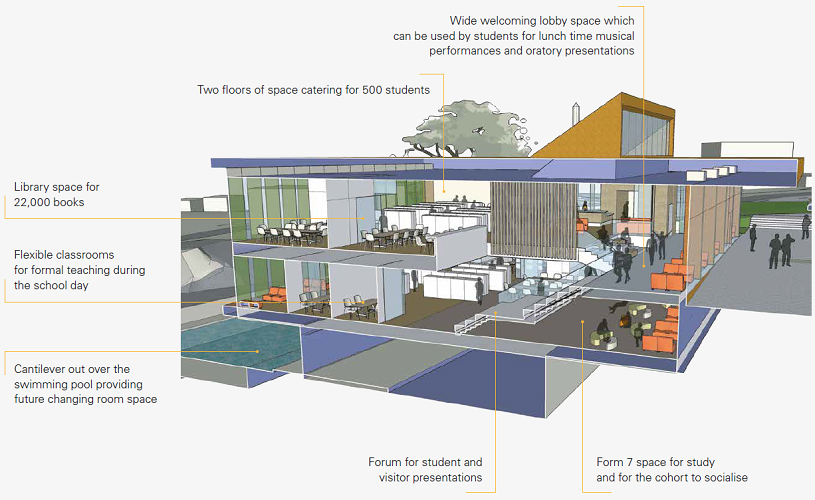 A tradition of giving at Auckland Grammar School - a history of generosity
Looking back over the 150 years of a proud educational tradition, Grammar's aspirations to be pre-eminent in boys' secondary education has been supported by the generosity of Old Boys and families. In many cases these aspirations have only been made possible by the profound generosity of the Grammar community of the day.
1916 and onwards – all the Honours Boards in the Main Hall.
1922 – War Memorial
1927 – Original Gymnasium and bike shed
1931 – Original Library
1953 – War Memorial extension
1954 – Original Sports Pavilion
1969 – Centennial theatre complex including library extension and pool
1978 – Gymnasium
1981 – Sports Pavilion on the lower field
1990 – Hockey Turf
1992 – Venture Lodge, Ohakune
2006 – Sports Centre
2007 – Old Boys' Pavilion
2010 – Changing rooms under Old Boys' Pavilion
2015 – Main Block Extension
Join the Grammar community and give now. For Te Ara Matauranga to be developed, we must seek your support. We cannot start this development until we have raised the $13.5 million. This future focused building and the opportunities it will provide for many decades to come, is essential.

Downloads
We invite you to find out more about Te Ara Matauranga by clicking through to the downloads below